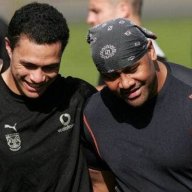 mt.wellington
Warriors Orange Peeler
Sounds like the only way forward is a second nrl team creating 2x Matts- Ball-Flegg-Cup pathways in NZ
If the Warriors cant afford it how the hell is a team from Wellington or Christchurch going to do it lol? And what do they do? Just play each other every week?
There are 15 teams in the Harold Matthews competition. The very best U16 from the Bulldogs play the very best U16s from the Raiders. Then the week after they play the very best U16 from the Roosters and so on so forth with the Panthers, Eels, Roosters, Rabbitohs etc.
We dont have that level of intense competition week in and week out here in NZ even with another team.
The easiest thing the Warriors can do is send a team to the play in the Harold Matthews Cup but they may need some help funding it as NSWRL clubs have a history of not agreeing to pay for away flights and accomodation to NZ or even having the NSWRL pay for us to travel and stay over there.
Money, money, money...