So the Warriors have finished up for the season and its time to look back on a woeful season and review the year that was.
Article from
https://www.stuff.co.nz/sport/league/7583505/Warriors-season-review-Good-bad-and-even-worse
OPINION:
Despite their spectacular 2012 decline, the New Zealand Warriors still deserve to walk away from the NRL season with something. Whether they'll want these "awards" or not, is a moot point.
WORST PERFORMANCE
So many to choose from, particularly of late, but none have proved to be as damaging as the 24-22 loss to Manly in Perth. Up by 18 points, with 13 minutes remaining, the Warriors somehow conspired to lose.
Having coughed up an 18-point lead the week before, to Newcastle, the Warriors set a new NRL record for largest consecutive capitulations. Their season never recovered.
WORST CHOICE
Appointing wing Manu Vatuvei as captain. Vatuvei's ascension to the helm was an indication of the internal problems which led to the demise of coach Brian McClennan.
WORST PR MOVE
Parting with McClennan two weeks out from the end of the season. It served no purpose, other than to further destabilise the organisation.
A quiet off-season exit would have enabled all parties to retain their dignity. McClennan's tenure was a disappointment, but the performance of chief executive Wayne Scurrah has hardly been stellar in the last two years.
WOOLIEST THINKING
How many clubs make a grade final and then decide to flood their top 17 with kids? None.
Teams have a championship window and the Warriors closed theirs as soon as they starting promoting under-20 players to first grade. It's easy to blame the coach for that but, again, chief executives have their fingers in every pie at an NRL club.
KRISNAN INU
The now-Bulldog sums the Warriors up to a tee this year. Awful and unwanted at one club, he's been a stunning success at another. His situation says a lot about the hierarchy of the respective clubs.
TO GET BETTER
The Warriors have to find some decent centres, which is ironic given they punted Inu. Jerome Ropati has been desperately unlucky with injury and Konrad Hurrell offers promise, but plugging the gaps with backrowers has to stop.
INTERESTING POINT
Former Broncos great Gorden Tallis described the Warriors as "selfish" the other day. He said, defensively, the players rarely help out their team-mates and have an attitude that if an opponent isn't running at them, then they can clock off.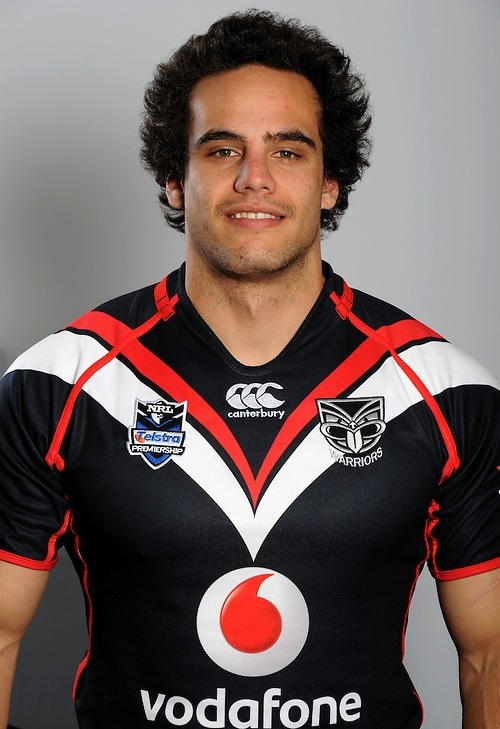 OVER TO YOU FELLAS
The Warriors' forwards have it all in front of them next year. The team's backs are error-prone and ordinary and it's horrifying to think that James Maloney might be replaced at standoff by Thomas Leuluai and Carlos Tuimavave (another kid).
The pack might have to win games on their own. The signing of Storm centre Dane Nielsen offers at least some encouragement.
MOST INFLUENTIAL PLAYER
Hard to go past hooker Nathan Friend. Another in a useful line of Aussies like Jason Death, Robbie Mears, Nathan Fien and Ian Henderson that have given terrific service from dummy half. Like those rakes before him, Friend is a genuine competitor.
BEST PLAYER
Prop Ben Matulino hit hard and ran hard this year and made the team better every time he was on the park. Should only improve in the next season or two.
BEST TEAM PERFORMANCE
The 44-22 demolition of the finals-bound Rabbitohs stands out like a beacon.
THANKS FOR THE MEMORIES
Micheal Luck isn't the only player leaving the club this year but, with due respect to blokes like Maloney and Lewis Brown, he's the one who'll be missed most.
On and off the park, Luck looked like the glue that kept the club together. Todd Lowrie, another signing from the Storm, should fill the void left by Luck on the paddock, but the popular Queenslander will be harder to replace off it.
ENOUGH ALREADY
There are too many apologists for rugby league in this country. Genuine scrutiny of our flagship teams, the Kiwis and Warriors, is rare and those who indulge in it are often accused of "league bashing".
There is no class war between rugby and rugby league, no battle between good and evil. There are two games, of equal merit, and rugby league people need to accept that and acknowledge that the Warriors have problems.