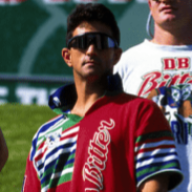 playdaball
Heritage Member
Congrats to two folk with Warriors connections who have been recognised by the Crown ...

Sir John Kirwan - Ex AB legend and also played with the Warriors. Has also done a lot of work with Mental health. I thought he was actually not a bad player when he finally switched. His family has connections to RL and his cousin is Mark Graham

Dean Lonergan - Ex Kiwi and Warriors Board member and Marketer ... QSM (I think). Has handed over a lot of money for charity

Well done guys!