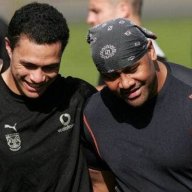 mt.wellington
Warriors Orange Peeler
Contributor
In a further attempt to try cheer this place up I thought Id create a thread to showcase some of the pics that are in the players profiles (and increase Google visibility). Im
slowly
going through the former players and adding as many pics as I can to their profiles but most of you guys will never see it. Ive just done Gene Ngamu and about to start George Gatis.
https://www.nzwarriors.com/player-profiles/category/former-players.4/?order=atoz
There was another thread started by
Bluecat again
but I've gone for a fresh start.
https://www.nzwarriors.com/threads/random-photos.8832/
Reminisce on some of the good and the bad from our history. Feel free to add your own pictures and stories.
First up...
Andy Platt