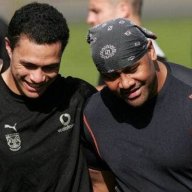 mt.wellington
Warriors Orange Peeler
Contributor
As with last year this a thread for any Warriors stats and stats discussion. Any contributions are most welcome so feel free to do your own breakdowns. Also feel free to request custom stats and I'll see what I can do.
Will be working out how to use Google Spreadsheet so you can play around with the tables and sort your own info out. Pretty basic set up so I'll work on a template and start entering the data through there. Until then its back to the images for now.
Added some new stats such as Receives, 1 on 1 tackles, etc. I'll try point them out for this 1st Rounds stats.
I gather all my stats from
www.live.nrlstats.com/nrl/
. As I understand it they are no longer the official stats supplier to the NRL and the data between them and
www.NRL.com
can vary greatly.
Any questions please ask...