https://www.warriors.co.nz/news-display/Vodafone-Junior-Warriors-seek-further-gains/58711
​
Vodafone Junior Warriors seek further gains
​
Richard Becht
​
Friday 6 July 2012 3:30 PM
​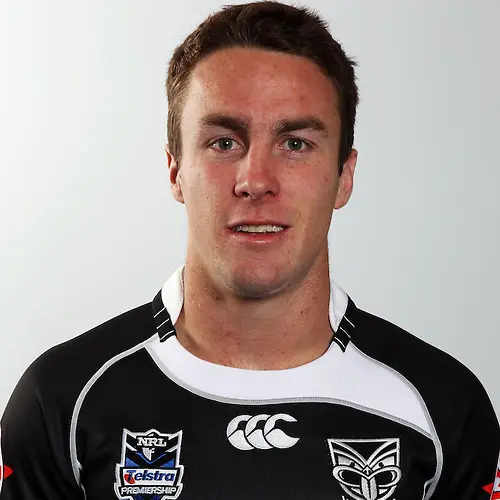 ​
Improvement in all facets – especially defence – has characterised the Vodafone Junior Warriors' progress since they nose-dived to a huge NYC loss to Wests Tigers in mid-May.
The John Ackland-coached side came away chastened after being hammered 54-12 at Leichhardt Oval on May 18, making the week off for their first bye all the more unpleasant.
While they haven't won all four games since that low point they have been far more consistent across the board.
They rebounded after the first bye with a compelling display in beating Melbourne 30-8 before being edged out 14-10 by competition leader Penrith in atrocious weather on June 11.
In their last two outings the Vodafone Junior Warriors have overcome Cronulla 24-18 and then pounded North Queensland 48-16 to leave themselves in sound shape for their last nine games of the regular season. Of the teams they have to face, only two (Canberra and Newcastle) are in the top eight at the moment while four of them – Brisbane, North Queensland, Gold Coast and Manly – are sitting 12th, 14th, 15th and 16th going into this weekend's round.
The programme leaves the back-to-back 2010-2011 NYC premiers well-placed to make further inroads on the points table. Now sitting alone in third, they're only two points behind table-topping Penrith and, should Canberra slip up in tomorrow's early NYC game in Melbourne, they would move to second with a win against the Titans.
While the Vodafone Junior Warriors equalled their best points total in a game this season with 48 against the Cowboys, it's their defence which has shown the most significant improvement. Since leaking 54 points against the Tigers, they've yielded just 56 points in their last four games.
Tomorrow night the Vodafone Junior Warriors are set to use the same line-up which scored 24 points in each half against North Queensland.
While Sione Feao has been named on the wing in jersey No 5, he won't start there. Instead the Titans will face a giant on the left wing in the shape of the talented Toka Likiliki. With the No 5 jersey not big enough for him, the 117kg Likiliki had to be listed on the bench in a jersey which would fit him – No 15 – and he will again line up out wide. He put together a storming 80-minute error-free display last week making 162 metres from 10 runs as well as coming up with six tackle breaks and a line break.
His dominant form underlined the overall tone of the Vodafone Warriors' all-round effort. Nine players topped 100 metres and two others were just a few metres short on a day when the team gained a total of 1828 metres (North Queensland only 1059). The line break count read 12-4 in their favour while the power of their running game was illustrated by the 98 tackle breaks they were credited with (13 to Trent Bishop, 12 to John Palavi and 10 to Ngani Laumape).
Another big stat was in the gains from dummy half where they ran 32 times and made a whopping 327 metres.
VODAFONE JUNIOR WARRIORS v GOLD COAST TITANS
Skilled Park, Robina
5.15pm, Saturday, July 07
Referee: Nick Morel
VODAFONE JUNIOR WARRIORS
1
PETA HIKU
2 VILIAMI LOLOHEA
3 NGANI LAUMAPE
4 NGATAUA HUKATAI
5 SIONE FEAO
6 CARLOS TUIMAVAVE
7 MASON LINO
8 LIGI SAO
9 SILIVA HAVILI
10 NATHANIEL PETERU
11 RAYMOND FAITALA-MARINER
12 JOHN PALAVI (c)
13 DAVID BHANA
Interchange:
14 TRENT BISHOP
15 TOKA LIKILIKI
16 SIULONGOUA FOTOFILI
17 JAMES TAYLOR
18 EKO MALU
COACH: JOHN ACKLAND
Gold Coast Titans
T Chadburn, T Guymer, H Hunt, M Ardler, J Teo, K Elgey, J Fogarty, T Laurenson, S Irwin, C Binge, N Harrold, S Gee, D Hartin.
Bench: O Percy, Z Friend, J Durheim, M Hall.