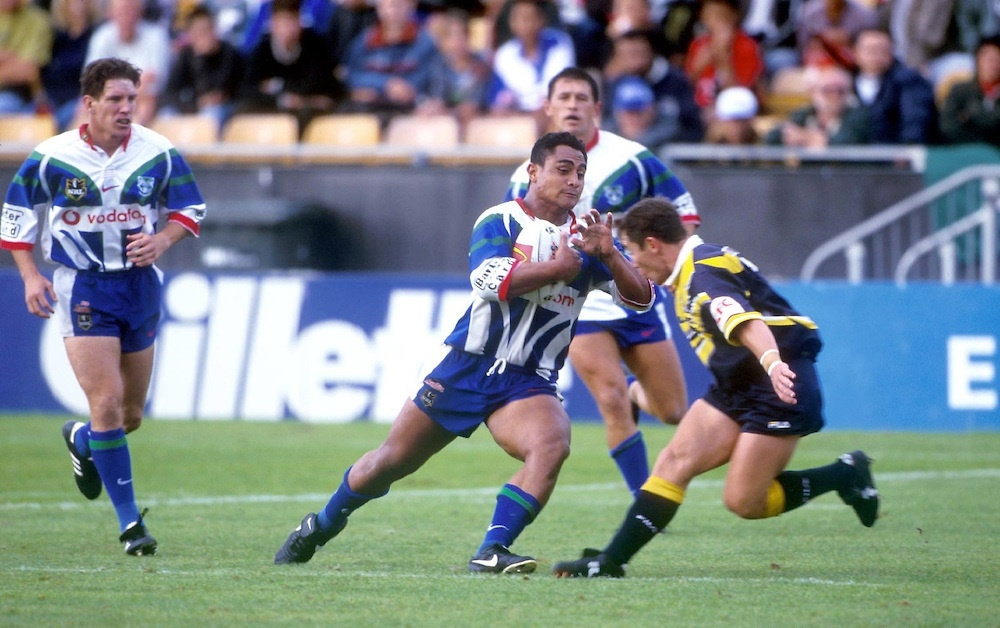 Travelling Circus Returns Home
I did a double take when the coverage of Saturday night's league coverage started in Penrith. The ground was of course awash with pink to celebrate the Women in League round, yet the first shot of the Warriors in their dressing room took me by surprise. They were wearing an odd jersey for an away match in a special round, their plain black home strip.
"What the **** is this shit!" I exclaimed. I then realised the Panthers had stolen our thunder, and had turned out in their own novelty pink strip! Management must have been seething, Manu's manager must have been ropeable! Novelty jerseys are our thing, we invented them, we get to wear and sell them first! No matter, we soon put this great injustice behind us and meekly surrendered to a rampaging pink panther outfit. After all, we wouldn't want to take the focus off Women-In-League or, more importantly – their pink jerseys. This was evident post-match, smiles all round! "You look choice in your pink strip bro! You should see our flame jerseys! Oh wait, you already have, and you thumped us then…too."
Who gave a shit that Manly trumped us in the big one in 2011, our merchandise tent sold out, theirs didn't…that'll show 'em. And who could ever forget how well the merchandise sales have been doing, Mr Watson reminds us at every turn. You see, that's what the NRL is all about. It's about creative marketing, jerseys, intriguing membership campaigns, social media follower numbers and glorified crowd personalities (see above). Forget results, forget history, forget club colours - apparently the real respect comes through your merchandise revenue. Then, when the season turns to shit, hammer the faithful with ridiculous guilt-ridden marketing campaigns asking us if we have what it takes to be 'True Warriors' etc etc…etc.
I digress, back to Saturday night. Disgraceful, woeful, capitulation, implosion – just some of the words being thrown around by supporters after the game, none of which adequately describe what we had just witnessed. This club is at present – a joke, a travelling circus of self-appointed superstars, cheesy marketing, colourful (absurd) merchandise and mixed messages from management as they scamper to paper over the cracks in the club's shaky foundations.
But if novelty value is what they're going for, well shit, they've succeeded. You see, that is what the Warriors are in the current league world, a fleeting colourful feature of each season at which passers-by can have a brief chuckle when they're feeling blue.
The only thing is, I'm not laughing. Instead, there's that miserable feeling that time of death is about to be called on yet another emaciated wreck of a season. Forget membership, forget merchandise, forget social media numbers. 2 wins, 8 losses, and record defeat – this is the real state of the club.
Where to from here for the Warriors?