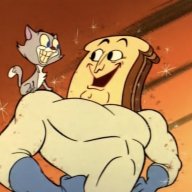 Navigator
Christchurch Born n bred white bait fed.
Contributor
Time Warriors started afresh
By
Paul Lewis
Email Paul
5:30 AM Sunday May 26, 2013
The Warriors have struggled since losing John Hart and Ivan Cleary, with John Ackland set to follow.The Warriors have become the most embarrassing body in New Zealand sport. That's saying something when you've had the Black Caps and New Zealand Cricket to rely on in recent times but the laughing, smiling reaction of some players to the 62-6 hiding by Penrith last week was toe-curling, cringing, fingernails on a blackboard stuff. It provoked a barrage of criticism, much of it aimed at new coach Matt Elliott, who then received the dreaded vote of confidence from club chairman Bill Wavish.
The problem can't all be laid at Elliott's door, though there are real questions about his coaching now. The Warriors' malaise goes deeper than that - and higher.
You have to go back to the decision to cut ties with previous coach Ivan Cleary, ironically the coach of Penrith at last week's embarrassment. The Panthers and Gus Gould came with a big offer, sure, but it's always been understood that the Warriors could have fought to keep Cleary more than they did. After all, they had enjoyed their best period of success under the Cleary-John Hart-Wayne Scurrah-Tony Iro-John Ackland axis.
Cleary went. So did director of football Hart, disillusioned after the unnecessary loss of the coach.
Iro was next out, unhappy after his claims were ignored. After Cleary came Brian McClennan whose unsuccessful time saw him booted and Elliott hired.
That came after the club had held a staggeringly inappropriate press conference where owners Eric Watson and Owen Glenn talked about the club becoming "the best single sporting franchise in Australasia, taking it to levels never seen before in this part of the world".
They got the last part right. The Warriors have dropped to a level never seen before. The team looks lost, the coach looks bewildered and frustrated, the club looks increasingly adrift, seemingly unable to stop the rot.
The good news? They've got a neat new gym, a leading-edge altitude chamber and their sports science and nutrition advances are world-class. There's just one little thing - an honours degree in losing. It's like building a world-class railway bridge but forgetting to buy the trains.
Since the "best single sporting franchise" press conference, the Warriors' record looks like this: Played 19, won 2, lost 17. Points for: 247 (13 points per match), points against: 527 (28 points per match).
That is a disaster, an utter embarrassment, made even more so by the post-Penrith smiles.
It stretches across three coaches - McClennan, Iro (caretaker for two games) and Elliott (who is at least responsible for the 2 in the above record). Now juniors coach John Ackland is likely to leave.
Sorry, but in terms of professional sport, that's head down to the Viaduct stuff with a set of leg chains and a couple of anvils. Ackland is the last link to the Warriors' glory days as a development club bringing on young players from Ackland's perennially successful under-20 teams, combined with a sprinkling of canny buys from Australia.
Ackland is also the last link with that successful Cleary-Hart-Scurrah-Iro-Ackland axis which produced that gala year in 2011. The only one left, if Ackland goes, is CEO Scurrah, who has overseen all this change. He clearly has the reins of power. But when the finger of blame swivels, looking for a target, being the last one standing is not always a good idea.
It is a coaching problem because Cleary has started to replicate his success at the Panthers. He's got rid of three State of Origin players who placed self before team and club; he is selecting three former Warriors and they are playing like champs. Coincidence? Nah. Maybe that's what the Warriors were smiling about last week - recognition of what they used to have.
There are rumblings that Elliott has lost the dressing room, like McClennan before him, but no player goes out to be wilfully lacking. No one wants to be known as The Team With No Spirit, even if they did give up against the Panthers. But it's more than just a coaching problem.
The Warriors have lost their spine. Cleary, Hart, Iro and now Ackland is too much steel to lose. The nerve centre has gone. They used to have a direction, a plan, a strategy and, within that, a considerable asset: they were a family. Hart built that with his famous Auckland rugby team of the 1980s; Cleary was doing the same.
Sir John Kirwan is doing that with the Blues - last year's major sporting embarrassment. This year, he has insisted the players buy their own suits to wear to games, take pride in themselves and the Blues family; he has whipped up enthusiasm in a notoriously apathetic audience.
Kirwan probably should not be carrying the Blues banner as well as his coaching manual - that's front office work. But it's working.
The Warriors could ill afford to lose that family element. The players have seen the core of the club melted down. Cleary, Hart, Iro and Ackland helped take them to a grand final. Unconsciously, perhaps, the players have done what families do when there is little or no perceived leadership - they splinter. They have not reacted well to the new stepfathers. Instead of an arms-linked unity right up the chain, they may now perceive people looking after themselves instead of the big picture and component parts. Their collective subconscious is full of things other than what they must do to win.
It will be hard to attract players to such an environment. If the knee-jerks get their way and Elliott is cast adrift too, what coach will come to such an unsettled and unstable club?
Maybe Owen and Watson need to call another press conference; this one to announce the restructuring of the club, top-down, with a world-class rugby league administrator heading a drive to find a new direction and leaders to execute it. Start again. Then maybe players and coaches will follow; then success.
-
Herald on Sunday
By
Paul Lewis
Email Paul
[DOUBLEPOST=1369534020,1369520490][/DOUBLEPOST]I think this is the case with our team the step father has come in the kids don't like the new rules, so now matty has to step up and show who the boss is.