A place for articles or little tit-bits of news, rumours or lastest results of the Secondary School competition from all round the country. Things that may not warrant their own thread. Or feel free to just rant...
Created this thread because I couldnt find a place to put the following article:
College Sport: Price to coach MAGS
By
Michael Burgess
5:30 AM Sunday Jan 27, 2013
Former Warriors captain Steve Price. Photo / NZ Herald
He has always insisted he didn't want to be a coach but former Warriors captain Steve Price will make the first - albeit small - step in that direction this year.
Price, who retired from playing at the end of the 2010 season, will be in charge of the league programme at Mt Albert Grammar School, including the 1st XIII.
The 38-year-old, whose two children (including new Magic netballer Jamie-Lee) attend the school, has been a mentor for league teams at MAGS the past two years.
"Coaching has never been something I have targeted," says Price. "It wasn't a priority for me. But if I am ever going to have a try, then this is the time, as I am quite flexible at the moments in terms of my commitments."
As well as the challenge, stepping into the head coach role has eased pressure in the Price household.
"The wife and the mother-in-law have been getting into me for a while," laughs Price. "I'd come home from matches talking about what they should have done and where things could be improved. They both told me to stop whinging and just go and do it; then you will find out if you are any good."
One of Price's first initiatives will be to get some of the school's famous league alumni - which include Steve Matai, Sam McKendry, Matthew Ridge and Sonny Bill Williams - involved in the programme.
"I've been told - I'm not sure if it's true - that MAGS has produced more Kiwis than All Blacks," says Price. "There is certainly a real legacy here and it would be great to get guys like Sonny and Steve involved."
The legitimisation of league at college level - after decades where students had to play rugby and were sometimes barred from the 13-man game - means Price is involved at an opportune time.
"I don't see it as rugby versus league," says Price, "but if there are kids that have been brought up with the game and they are rugby league kids why can't they play rugby league?"
Other former students like Fred Ah Kuoi and John Ackland were unable to play league at school while the 1982 1st XV - the school's first national champions - featured league players Se'e Solomona and James Goulding who became Kiwis. McKendry also played 1st XV until he arrived at school one day and said he couldn't play any more, as he had just signed a contract with Penrith.
Price has fond recollections of his own school days, with his small Toowoomba school (Harristown State High School) progressing to the Commonwealth Bank Cup final, before losing by one point to powerful Sydney school Fairfield Patrician Brothers. He wants to run a tight ship - on and off field.
"Your standards need to be high in everything that you do," says Price. "It helps you in sport but also in life.
Success comes from the habits you get into and the opportunities you give yourself."
Aside from the 1st XIII competition, which starts in May, MAGS also plan to enter a girls' team in an under-15 competition and a boys' under-15 league nines tournament.
https://www.nzherald.co.nz/sport/news/article.cfm?c_id=4&objectid=10861705
[DOUBLEPOST=1365735051,1359831096][/DOUBLEPOST]
College Rugby League launched
Richard Becht
Friday 12 April 2013 11:04 AM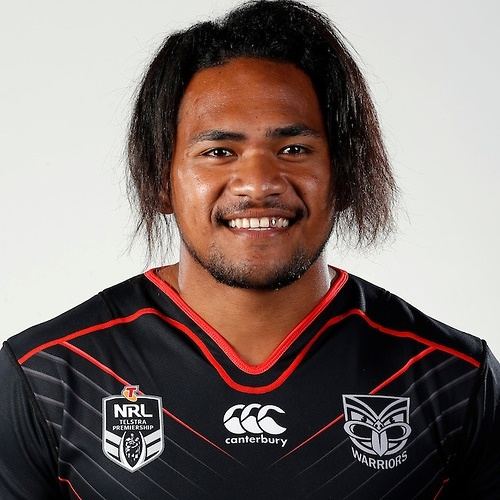 Vodafone Warriors Jacob Lillyman, Elijah Taylor and Alehana Mara with players from participating schools at Thursday night's launch of the College Rugby League Premier First XIII Competition. Photo: Photosport.
A new era in Auckland secondary schools rugby league was heralded last night with the launch of the inaugural College Rugby League Premier First XIII Competition.
A joint venture between the Auckland Rugby League, the Vodafone Warriors and ASB College Sport, the competition will bring together 18 schools striving to
win
the Warriors Cup, the new symbol of supremacy in secondary schools rugby league.
Heading up CRL's management team are former Vodafone Warriors and ex-Kiwi internationals Stacey Jones and Duane Mann while three other Vodafone Warriors involved as coaches are ex-captain Steve Price (Mount Albert Grammar School), Joe Vagana (St Paul's College) and Boycie Nelson (Avondale College).
In a major breakthrough for the
code
, the Auckland-wide midweek competition will be played throughout the second and third terms after previously being run as a short-form contest on a regional basis.
"This is an exciting day, a huge step forward for secondary schools rugby league in Auckland," said Mann, the ARL's
football
development manager.
"With support from the Vodafone Warriors and ASB College Sport, rugby league will now be played on an equal footing with other major winter sporting codes.
"Increasing interest from students watching their peers playing for the Vodafone Junior Warriors in the National Youth Competition (NYC) has been the catalyst for College Rugby League.
"It gives us a wonderful opportunity to enable more young people to
play
rugby league at an elite level and creates a perfect pathway to the Vodafone Warriors' development system."
Jones, the Vodafone Warriors' junior
recruitment
and pathways coach, said the Warriors Cup presented an unprecedented opportunity to grow rugby league.
"In the past rugby league at secondary schools level has been crammed into a short period of time but now we have a true competition, one which offers more young players the chance to develop in the game," he said.
"Ultimately we'd like to see the competition grow to include more schools from around the region so more players are given the opportunity to play rugby league at school, something which hasn't been made available in many schools through the years."
The participating schools were represented at the launch at Fale Pasifika at the University of Auckland by coaches and players as well as some principals including Mount Albert Grammar School's Dale Burden, St Paul's College head Mark Rice and Warren Waetford (Southern Cross Campus).
Others in attendance were Vodafone Warriors Jacob Lillyman, former St Paul's College student Elijah
Taylor
and Alehana Mara as well as Vodafone Warriors great Awen Guttenbeil.
Apart from Price, Vagana and Nelson, several former Auckland club players have coaching roles – among them Kyle Bos (Papatoetoe High School), Junior Fiu (St Paul's College) and George Taunga (Mount Roskill Grammar School) – while Rod Ratu, an assistant coach in the Vodafone Warriors' development system, is coaching Southern Cross Campus.
The trailblazing CRL competition kicks off on Wednesday, May 8, with the 18 schools split into three six-team regional pools.
The second phase of the competition begins in June. The Vodafone Warriors have not only donated the Warriors Cup for the championship competition but have also put up the Warriors Bowl and the Warriors Plate for the other two competitions.
The competing schools and pools are:
POOL A
: Avondale College, Henderson High School, Kelston Boys' High School, Rutherford College, Western Springs College, Westlake Boys' High School
POOL B
: Aorere College, Mount Albert Grammar School, Mount Roskill Grammar School, Papatoetoe High School, St Paul's College, Tangaroa College
POOL C
: James Cook High School, Kia Aroha College or Manurewa High School (to play off), Otahuhu College, Papakura High School, Sir Edmund Hillary Collegiate, Southern Cross Campus
Competition structure:
To be played in three pools
Six teams in each pool
In total 99 games
Preliminary round: May 8-June 5
18 schools compete in five-week round robin in their regional pool (A, B or C)
15 games in each pool
Competition round: June 12-July 10
Top two teams from each pool will make the Warriors Cup Championship Competition
The next two from each pool to play in the Warriors Plate Competition
The final two in each pool to play in the Warriors Bowl Competition
15 games in each pool
Semi-finals: July 31
1 v 4, 2 v 3 in each grade (Warriors Championship, Warriors Plate, Warriors Bowl) six games
Grand finals
Warriors Bowl & Warriors Plate: August 7 (to be confirmed)
Warriors Cup (Championship Final): August 17 or 18 (to be confirmed; possible triple header with Vodafone Warriors NRL and NYC matches against Penrith)
https://www.warriors.co.nz/news-display/College Rugby League launched/72237
Im really looking forward to this and it fulfills one of the promises from the 'big announcement' the Warriors owners made last year. At least 18 teams are competing in the new competition with a total of 99 games all together. Hopefully they release a time table because Id love to catch some of these games. Lets also hope that it spreads to the other main cities. Its only a start but it should continue to prosper from here...