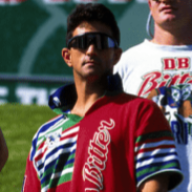 playdaball
Heritage Member
All Asi has to do is run the football.

Walsh

and

Shaun Johnson

can do all the playmaking and kicking. It might end up working for us as I think as the balance with

Chanel Harris-Tavita

(as good as he has been) is too playmaker heavy.

All the same, there is a chance Siro starts at 6 and Asi comes off the bench.
Shaun Johnson
didn't do any kicking last week, ok maybe 2 kicks and one led to a try .