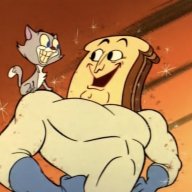 Christchurch Born n bred white bait fed.
Contributor
Rugby league: NRL rocked by sudden death of former Canberra and Brisbane player Mitch Cronin
18 Apr,
2020
12:51pm

Mitch Cronin playing for the Canberra Raiders in a trial match in 2014. Photo / Getty Images
The rugby league world has been rocked by the sudden death of former Canberra Raiders and Brisbane Broncos hooker Mitch Cronin.
The 27-year-old was found dead in his swimming pool by family members after cooling off following a weights session on Friday afternoon.
Cronin started his career in Canberra, before joining Brisbane. The promising young hooker never made an NRL appearance but made his presence felt in the Queensland Cup, piloting Wynnum Manly Seagulls to the final last year.
Cronin played at the Auckland Nines twice, firstly for the Raiders and then the Broncos. While injured hampered his progression towards the first-grade stage, he was still working hard toward achieving that goal.
Tributes have flooded in on social media for Cronin, who would have turned 28 next week, from teammates, pundits and fans.
His death was described as a "training accident". His manager Paul Hogan confirmed the news of his shock passing.
"It is a tragic loss of life," Hogan said to the Courier Mail.
"This has left Wynnum club, their players and myself totally shocked."