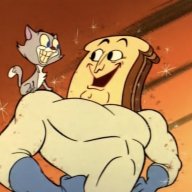 Navigator
Christchurch Born n bred white bait fed.
Contributor
The 2019 Telstra Premiership pre-season will kick off with the revamped All Stars match on February 15 before two full weeks of NRL trials leading into the March 14 season start.

Premiers Sydney Roosters head to the UK for the World Club Challenge on the same weekend as the All Stars fixture, taking on Wigan on Sunday, February 17.

Some clubs also play Jersey Flegg and/or ISP trials that weekend or earlier, while most clubs have at least two senior trials with most taking place on Saturday, February 23 and Saturday, March 2.


Regional and rural venues get a share of pre-season games with Gosford, Bega, Maitland, Mackay, Geelong, Whangarei and Port Moresby (with the Broncos taking on PNG) hosting trials.

The Cowboys and Titans are the only clubs that have a single trial confirmed, though the Dragons and Rabbitohs only have reserve-grade trials scheduled outside of the Charity Shield, which takes place in Mudgee on March 2.

The first NRL trial is between the Raiders and Eels at Campbelltown on February 15, the same day as the All Stars game.

Both of those clubs started particularly slowly in 2018, losing their first four and six games respectively, after a pre-season in which they were the only two clubs two play just a single trial. Each club is scheduled for three trials in 2019.
Saturday February 23

Bulldogs v Wests Tigers:
at Belmore Sports Ground
Panthers v Roosters:
at Panthers Stadium
Raiders v Bulldogs:
at Bega Park
Sharks v Sea Eagles:
7:30pm at Lottoland
Broncos v PNG Hunters:
at Oil Search Stadium, Port Moresby
Saturday March 2

Dragons v Rabbitohs Charity Shield:
7.30pm at Glen Willow Stadium, Mudgee
Panthers v Eels:
at Panthers Stadium
Sharks v Knights:
7pm at Maitland
Sea Eagles v Roosters:
7pm Central Coast Stadium
Broncos v Titans:
6:30pm at Cbus Super Stadium
Storm v Cowboys:
at Mackay
Bulldogs ISP v Mounties:
at Aubrey Keech Reserve, Hinchinbrook
Sunday March 3

Souths ISP v Dragons ISP:
at Redfern Oval
Last edited by a moderator: