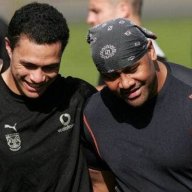 mt.wellington
Warriors Orange Peeler
Contributor
NRL Auckland Nines Draw & Schedule
Pool Yellow
Canberra Raiders
Manly Sea Eagles
New Zealand Warriors
North Queensland Cowboys
Pool Green
Brisbane Broncos
Canterbury Bulldogs
Parramatta Eels
Sydney Roosters
Pool Blue
Cronulla Sharks
Gold Coast Titans
Newcastle Knights
Wests Tigers
Pool Red
Melbourne Storm
Penrith Panthers
South Sydney Rabbitohs
St George/Illawarra Dragons
Schedule
DAY 1 - Feb 15 2014
Game 1 - 12.35pm: Sharks v Knights
Game 2 - 1pm: Tigers v Titans
Game 3 - 1.25pm: Roosters v Eels
Game 4 - 1.50pm: Broncos v Bulldogs
Game 5 - 2.25pm: Warriors v Raiders
Game 6 - 2.50pm: Sea Eagles v Cowboys
Game 7 - 3.15pm: Storm v Panthers
Game 8 - 3.40pm: Rabbitohs v Dragons
Game 9 - 4.20pm: Sharks v Tigers
Game 10 - 4.45pm: Knights v Titans
Game 11 - 5.10pm: Roosters v Broncos
Game 12 - 5.35pm: Eels v Bulldogs
Game 13 - 6.10pm: Warriors v Sea Eagles
Game 14 - 6.35pm: Raiders v Cowboys
Game 15 - 7pm: Storm v Rabbitohs
Game 16 - 7.25pm: Panthers v Dragons
DAY 2 - Feb 16 2014
Game 17 - 12pm: Sharks v Titans
Game 18 - 12.25pm: Knights v Tigers
Game 19 - 12.50pm: Roosters v Bulldogs
Game 20 - 1.15pm: Eels v Broncos
Game 21 - 1.45pm: Warriors v Cowboys
Game 22 - 2.10pm: Raiders v Sea Eagles
Game 23 - 2.35pm: Storm v Dragons
Game 24 - 3pm: Panthers v Rabbitohs
Game 25 - 3.30pm: 1st Quarter Final
Game 26 - 3.55pm: 2nd Quarter Final
Game 27 - 4.20pm: 3rd Quarter Final
Game 28 - 4.45pm: 4th Quarter Final
Game 29 - 5.45pm: 1st Semi Final
Game 30 - 6.10pm 2nd Semi Final
Game 31 - 7.30pm: Final
=============================================
NRL Nines tournament for city
STEVE KILGALLON
Last updated 09:44 18/11/2012
​
BACKING: Promoter Dean Lonergan.
A National Rugby League nine-a-side competition in Auckland would be the richest league tournament in the world, perhaps the richest sporting event in the country, and could rival the Wellington Sevens, its backers claim.
Former Kiwis player Dean Lonergan and business partner David Higgins say their NRL Nines, to launch in late January 2014, could surpass the Wellington Sevens in audience figures and prizemoney, expected to total about $3 million a year, although Lonergan would not confirm that figure.
"It will be the country's biggest sporting event," Lonergan predicted. "If we draw 100,000 over two days, then there will be nothing that matches that. I think it could also be the richest sporting event in the country."
All 16 NRL clubs have expressed provisional support for the tournament, and would commit to sending their entire first-grade squads - meaning the game's stars such as Kiwis captain Benji Marshall and Sonny Bill Williams could play.
Auckland Council's events arm, ATEED, has given provisional agreement to provide substantial financial backing and Sky TV may televise the event.
Higgins and Lonergan first pitched the event to the NRL in August, and will tomorrow meet senior officials, including interim chief executive Shane Mattiske, to finalise arrangements. Lonergan said he was confident a contract would be signed by next month.
Among the event's backers are ex-Aussie test captain Mal Meninga and the New Zealand Rugby League chief executive Jim Doyle.
NRL communications director John Brady said after the first meeting between the two groups: "There was significant interest from the clubs, but there is a lot of work to make it happen."
Warriors chief executive Wayne Scurrah: "Any concept that brings international football to this country we would be extremely excited about, and it would be a fantastic way to launch the season."
Higgins, initially reluctant to comment, said: "I want to stress it is not a done deal - the NRL and the clubs are doing due diligence. We are in the hands of the NRL and clubs, but it would be a privilege to work with one of the most forward-thinking and innovative sport organisations in the world."
But he described the nines as a potential "Holy Grail".
"We believe it has the potential to become the most iconic, most valuable annual event here, and a fixture for Auckland for generations to come. It would take the sold-out party atmosphere of the Wellington Sevens and the dynamite on-field product of the best players, best clubs and best competition in the world and make the perfect event."
Higgins and Lonergan are in discussions with Eden Park, but say they would also consider building huge temporary stands at Mt Smart to raise its capacity to 45,000.
ATEED confirmed its provisional support for the event, saying it had made a "conditional commercial sponsorship offer" but wouldn't reveal numbers. It said it believed it could become an "economic anchor event . . . a fantastic event for Auckland".
A rugby league sevens event ran in Sydney from 1988 to 2004, when club fears about player burnout halted it.
- © Fairfax NZ News
https://www.stuff.co.nz/auckland/local-sport/7965758/NRL-Nines-tournament-for-city
---------------------------------------------------------------------------------------------------------------------------
Sounds really exciting but it is only in its first stage. Abit ambitous and I wish Dean Lonegan all the best but I have to admit to be a little sceptical about the numbers hes suggesting, 100,000 over 2 days. Not impossible and I'll definately be there with at least 20 mates. If they do it around early March then they wont be competing with any other sporting fixture I can think of. Then again, I only follow League so what would I know!?
Would rather see Mt. Smart host it as Eden Park has a terrible atmosphere because of the cricket ground boundary. If it were to be held at Eden I dont think the atmosphere would come close to matching that of the Cake Tin.
Said it was backed by NZRL CEO Jim Doyle. I thought he stepped down a couple of months ago?
Last edited by a moderator: