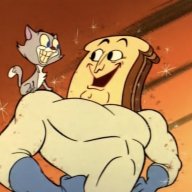 Navigator
Christchurch Born n bred white bait fed.
Contributor
By Australian commentary I think you mean Brandy & Blocka? Those two are bloody painful pointing out our faults over and over ad-nauseam. Especially on kicks and last play options or those '

jazz

' brain fart moments..

Really annoying but at the same time a reflection of the things we REALLY need to work on that have carried over from past few seasons like a rash that won't go away!
What about calling CTH
jazz
cause he was wearing a strapping around his head, there was another thing he was calling but I can't remember right now what it was, but it was passing me off during the game. Like if you don't know shit shut the F up.
I normally hate COC€ blocker but last night he was better then brandy