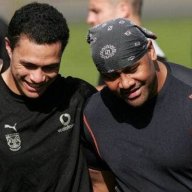 mt.wellington
Warriors Orange Peeler
Contributor
I think Sao is just getting a rest boys.

Not sure where the Anti - Sao

Kearney

agenda conspiracy came from.
Well before Ligi Sao was demoted he was one of the stand out players in the team. He was near flawless. There has to be a reason why he was dropped.
Where did your rest conspiracy come from???