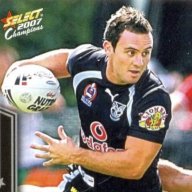 Rizzah
Stop Being Shit
Contributor
For anyone still thinking that the current government's housing policy is going to help FHB's with things like pushing investors to certain properties, forcing interest rates up and house values down, time to rethink your ideas on their policies. Infometrics have released information showing that's it's harder now for First Home Buyers to get into the housing market than in 1987 when interest rates were over twenty percent. In fact, they've calculated that it's the hardest time now in the last 65 years. Jacinda Ardern's transformational government is setting all sorts of new records…. In the worse possible way…. social housing, truancy, lawlessness, health outcomes, lack of delivery (I.e. Three Waters, third rail line in Auckland, KiwiBuild, child poverty, Christchurch stadium, light rail in Auckland).

Problem is…. I don't feel National would do any better. If they get in next year, expect more belt tightening and less spending as they try to get rid of all the spending and Crown debt COVID caused while trying to find a far to cut taxes. All of which will cause more short turn pain.

Ideally, I'd like to see a government that each year tries to run surpluses and then use the additional money to pay down existing Crown debt (20%) create a "war chest" to be used when the economy isn't going well (20%), infrastructure (20%) and social spending (40%). This is where I disagree with the likes of Hickey who would see us go back to a pre-80's style of governance when it's tax as much as you can, borrow as much as you can, and spend, spend, spend.
We need fresh ideas, not the monetary conservatism of the last 30+ years. Look where it has got us.
I like Hickey because he's floating ideas/conversations to help alleviate the major problems. Are they all correct, probably not - but the discussions are healthy.
He's also a reformed libertarian which shows anyone can be rehabilitated