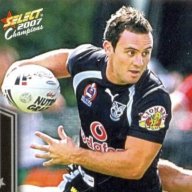 Stop Being Shit
Contributor
Dairy is in for a shock in the not too distant future, their are cheaper protein sources being developed - via precision fermentation.

Precision fermentation is the programming/growing of micro organisms to produce complex molecules - in this instance proteins.
This tech is currently used to make human hormone insulin and vitamin c supplements amongst others.

Our dairy industry is currently a milk powder wave of volume commodity. There is very very little value add products being exported from NZ dairy. It's ripe for disruption.
About 70% of our dairy powders are exported in business to business transactions. Our milk powders are mostly used as protein filler in various food industries/products. It's reasonably cheap and plentiful. The key part for precision fermentation is that B2B relationships don't require a change in consumer behaviour. Most people don't realise all the products that milk/whey powder goes into, the milk powders are so highly processed they no longer have distinct flavours/odours - so consumers won't notice a change of ingredient at source. The food manufacturer changes the protein source and the consumer is none the wiser.

Precision Fermentation will kill off the milk powder industry overnight as it won't be reliant on pasture or feed lots, it is a similar setup to beer brewing. You only need a workable industrial site.
Potentially large food manufacturers will be able to have silos on site, manufacturing protein as they need it.

Making protein this way is currently $100/kg. Way off target to disrupt current markets. BUT the industry predicts the tech will be cheap enough to produce a high quality protein alternative for less than $10/kg by 2025, becoming 5 times cheaper than animal proteins by 2030 and 10 times cheaper by 2035.

It's time to diversify now.