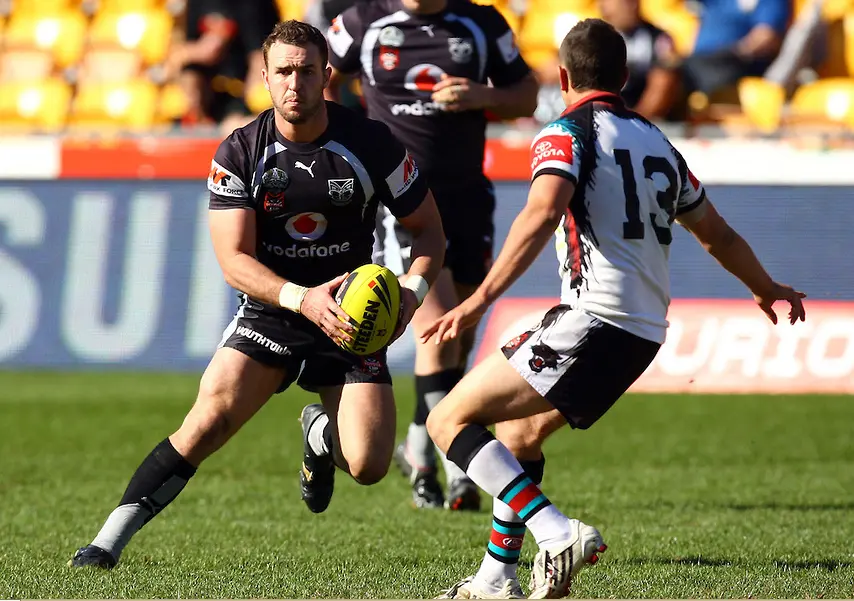 Mateo: Playing for Warriors hinders Origin chances
Warriors second-rower Feleti Mateo says playing for the Kiwi club is hampering his State of Origin ambitions.
Mateo, who is eligible for New South Wales, said playing away from the spotlight of Australian media was an obstacle to Origin selection.
"It is a disadvantage but I've just got to work hard and put my hand up," he told LiveSport this morning.
"In the past you've had other players that were chances. I think Wade McKinnon (former Warriors fullback) was a chance of playing Origin but just by playing for the Warriors I think it is a disadvantage."
"If I can just keep playing as well as I can, hopefully I'll play good enough where they can't not pick me."
Mateo won selection to the NSW City team for their annual clash against NSW Country last month but said he hadn't heard from New South Wales coach Ricky Stuart ahead of the first game of the Origin series on May 23.
"I haven't heard anything from him. It's probably a good thing, I just want to worry about playing good footy for the Warriors," he said.
Former Kiwis international and LiveSport host Dean Lonergan called Mateo "One of the most complete second-rowers that the game has got."
Earlier this year Mateo pledged his allegiance to Australia so he could chase his Origin dream.
He represented Tonga at the 2008 world cup and was also eligible for England through his Oxford-born mother and New Zealand by having been a resident for two years since moving to Auckland to play for the Warriors.
At the time Mateo conceded he was taking a chance by deciding to turn his back on Tonga.
"I had to change my eligibility if I wanted to play Origin and did so proudly. It's a bit of a risk but I am willing to take and hopefully it pays off," he said.
Mateo moved to the Warriors from the Parramatta Eels for the start of the 2011 season and appeared in all of the club's games last season as they made it all the way to the grand final.
https://www.stuff.co.nz/sport/league/6905501/Mateo-Playing-for-Warriors-hinders-Origin-chances
================================================================
Maybe a little bit. Pricey made it while playing here.
I think if the Warriors started the season like they have played the last few weeks, he'd be more of a chance.
Mateo has hardly been the offload king he was last year either and he still scares me when he has the ball