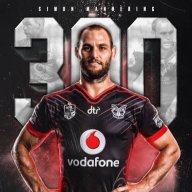 Long live the Rainbows and Butterflies
Contributor
I am looking for someone to help me progress a kids book idea, I would really like some of it to be in Maori, but i dont want to rely on google to cherry pick words. The book will primarily be written in English.

The concept is a kiwi visiting Australia and noticing the differences in the way people are treated. I really want to try and get across this idea of passive racism and unconscious bias that pervades Australia.

This is a really hard thing for kids to grasp so i'm thinking of using imaginary characters to get the idea across and at the end have them change morph into a kiwi, a white aussie and an aboriginal aussie.

At this stage this is all in planning i havent started to write yet, so get in while i havent screwed the pooch and help me make this a best seller.

Oh and if i didnt make it clear i am looking for a person who speaks Maori and doesnt mind working with someone who doesnt.