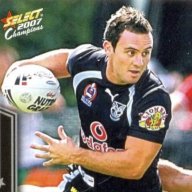 Stop Being Shit
Contributor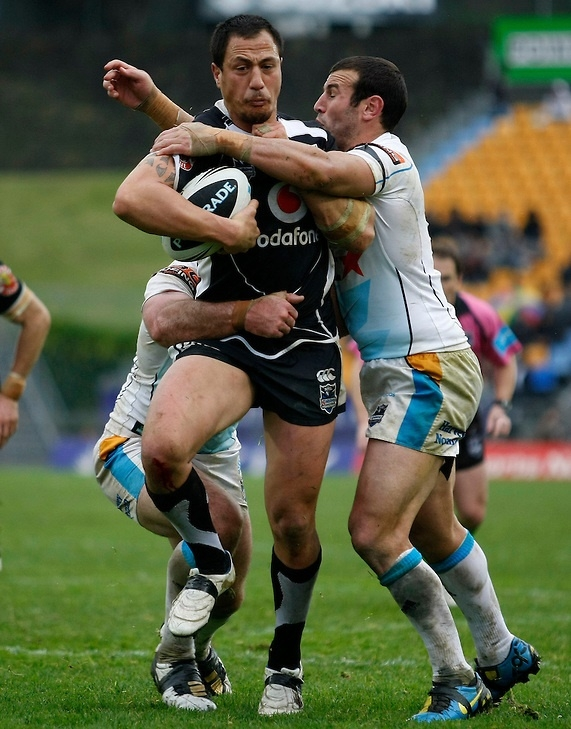 ​
Locke out for up to a month with sternum injury​
​
​
Vodafone Warriors fullback Kevin Locke faces up to four weeks sidelined with a sternum injury which blighted his comeback appearance in last night's eighth-round NRL encounter with Melbourne at AAMI Park.
Locke, who was returning after a three-match absence with a leg injury, lasted only six minutes of the Anzac Day contest before he left the field holding his chest.
He returned home with the Vodafone Warriors this afternoon knowing he could be out of action for three to four weeks which is likely to rule him out of contention for the home games against the Brisbane Broncos on May 5 and the Sydney Roosters on May 12 as well as the following match against Wests Tigers in Sydney on May 18.
Locke had only just recovered from a cork above his right knee which kept him out of the fixtures against the Roosters, Canberra and South Sydney.
Also set for another stint on the sideline is experienced prop Sam Rapira, He had to sit out the start of the season with a shoulder injury but, in only his fourth game of the year, he picked up an ankle injury against the Storm last night. While Rapira was able to finish the match, team doctor John Mayhew said he was in discomfort later and could face more time sidelined. The extent of the injury won't be known until Rapira has undergone further assessment.
While Locke and Rapira both appear to be back on the injury list, it's expected halfback
Shaun Johnson
will be available to face the Broncos after sitting out last night's game with the shoulder injury he picked up in his Test debut last Friday night.
Long-term injured players Jacob Lillyman and Micheal Luck are close to being available at last to turn out for the Vodafone Warriors for the first time this season. Lillyman (bicep) is hoping to be ready for the Brisbane match but may have to wait until the following week while chances are Luck (wrist) could be in line to return in the 11th round against Wests Tigers on May 18. If not then he would have to wait until the 13th round after the Vodafone Warriors have a bye in round 12.
https://www.warriors.co.nz/default....cke-out-for-up-to-a-month-with-sternum-injury