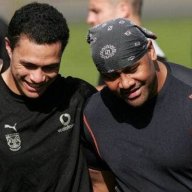 mt.wellington
Warriors Orange Peeler
Contributor
NRL: Warriors' rookie Jazz Tevaga was shocked by call-up
10:05 AM Tuesday Mar 22, 2016

Jazz Tevaga
impressed in his first NRL outing for the Warriors against Melbourne Storm on Sunday. Photo/Getty.
Warriors hooker
Jazz Tevaga
admits he was shocked to learn he would be making his NRL debut, just 24 hours before taking the field in Sunday's narrow defeat to Melbourne Storm.
Tevaga
had just finished training with the Warriors Intrust Super Cup side on Saturday, when he was told to join first grade for their captain's run.
The 20-year-old admitted he felt hard done by, before learning he would be starting in place of Kiwis test No9 Issac Luke, who was ruled out of the match with a knee injury.
"I was a bit pissed off," laughed
Tevaga
.
"I was like 'nah, I've just finished training, I don't want to train again!' Little did I know I'd be debuting, so I'm thankful for the opportunity.
"Cappy (coach Andrew McFadden) called me over and he told me 'you are starting for us, mate'.
"I swore, I said, 'what the f'. I was just in complete shock."
Once the news had sunk in, he then had to inform his loved ones, but had to stress the importance of keeping his promotion under wraps.
The prospect of making his first start in the big time excited him, but the thought of lining up against Storm, Queensland and Kangaroos captain Cameron Smith, made for an long and agonising wait.
"I told my family but told them they couldn't post it (on social media)," he said. "Mum was a bit annoyed because she always posts stuff about me, but it was all good.
"He's (Smith) the best hooker in the world, (so) it was a dream come true, playing against players like that.
"I didn't get to sleep until about 4 o'clock this morning. I didn't have much to eat for breakfast and I was nervous all day."

Jazz Tevaga
overcame a head-clash with halfback Jeff Robson and went on to get through 59 minutes against the Storm. Photo/Getty.
The challenge became harder still, when bench No9 Nathaniel
Roache
was assisted from the park with an ankle injury, which required him to play 59 minutes.
He got through 33 tackles with only one miss, and looked good with the ball in hand, while he also impressed senior players with his resilience after passing a concussion test following a nasty head clash with halfback Jeff Robson.
"We want tough players and
Jazz
is certainly one of them," said captain Ryan Hoffman.
"I just said, 'mate, they're going to be coming at you, so you've going to have to stick your body in front and be ready for it and grit your teeth'.
"And to his credit he did. He didn't need me saying that, I was just giving him a pat on the back and let him know we were all with him."
Tevaga
downplayed his contribution and the numerous facial cuts and bruises which left him visibly scarred, saying it was all part of the deal of playing dummyhalf.
"I thought I handled myself pretty well. I've got guys like Benny Mat's (Matulino) and big Bull (Lillyman) protecting me in the middle so I was alright."
https://www.nzherald.co.nz/sport/news/article.cfm?c_id=4&objectid=11609784