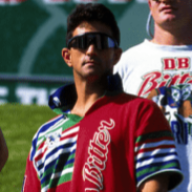 playdaball
Heritage Member
I was down at Fowlds Park this afternoon to watch Mt Albert thrash Papakura 94-4.

Local football standards have dropped so far that it was such a shame to see unfit, over weight guys playing just to make up the numbers.

I didn't see it but the Mt Albert reserves won 104-0.

Old timers such as my Dad would turn in their graves if they knew about these issues.