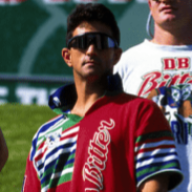 playdaball
Heritage Member
BRIAN SMITH

Illawarra (1984-87), St George (1991-95), Parramatta (1997-2006), Newcastle (2007-09), Roosters (2010-12)

Win record: 52.7%

Sacked with a year remaining on his contract at the end of 2012 by the Roosters, Smith spent 36 years in the game as a coach. He was general manager of the Warriors for two years, with the 66-year-old let go last November. He has been working in his spare-time as an Uber driver in Brisbane.
Would be an interesting Uber ride.
Graeme West drove a taxi, as did Lowie and of course, Ewen Chatfield( CorparateCabs).
Last edited: