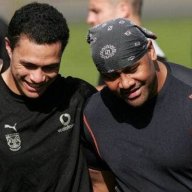 mt.wellington
Warriors Orange Peeler
Contributor
202
1 Warriors Jersey and Merchandise thread


​
A thread for the upcoming 2021 merchandise thread.

This years release will be delayed because of COVID with some reports suggesting it might not be released until early next year.
​
If you wish to discuss last seasons
2020
range or the CCC sale of that range (no idea if they will even have one at this stage) please go to the following thread:
2020
Warriors Jersey and Merchandise thread A thread for all posts on the Warriors upcoming
2020
merchandise range. Usually they release the new range mid to late November just in time for Christmas. Guessing they will do the same this year. If you want to discuss 2019 merch please go to the...
nzwarriors.com
Any other year please use the misc merchandise thread...
Wow, you really are bored! If you can excuse the non-photo images... 1995-1996 Home: 1997-1998 Home: 1999-2000 Home: 1999-2000 Away:
nzwarriors.com