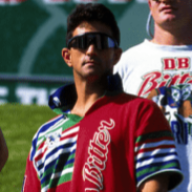 playdaball
Heritage Member
[QUOTE="bruce, post: 811566, member:

They were not Tonga. They were a bunch of professionals with various degrees of Tongan ancestry.

None of them live or play in Tonga, most were not even born there, some are not even full Tongan.
[/QUOTE]

Same applies to the Kiwis, many do not live or play here, many are not full Nz'ers - some Cook Islanders, Samoan or Tongan.

The same would apply to AUssie too.

Welcome to 2019 Bruce.